"Enter Aiai Island Bravely" Children Summer Camp
This summer camp was hold by Aiai Nursing Home. In the first batch, we had called for ten little warrior and started a two days adventure to find love and happiness in Aiai.
In the first activity, the children had experienced what is "old" and shared the feeling of "old". For these 4-10 years old children, old means slow, inconvenience, wrinkle and sick. Their feelings were all negative words. We told the children, we would discover the different side of "old" in these two days through activities.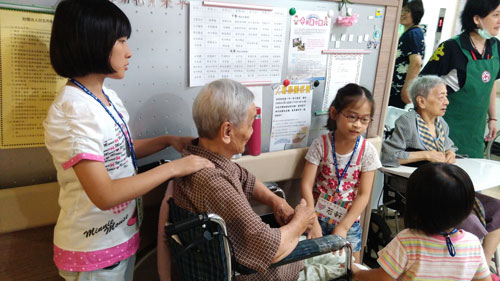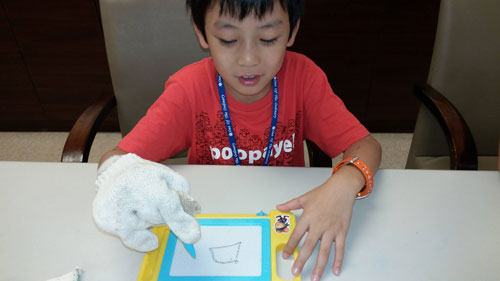 First Contact:
Ten shy little warriors sat properly on the chair, but the seniors were happy to see so many little children. The little warriors observed slowly and discovered that these seniors are so kind and happy. "Make plane, make plane, land on the ground……" in the lead of the sisters, the little warriors began to feel relax and started to sing and dance for the seniors. They threw the plane made with the seniors far away.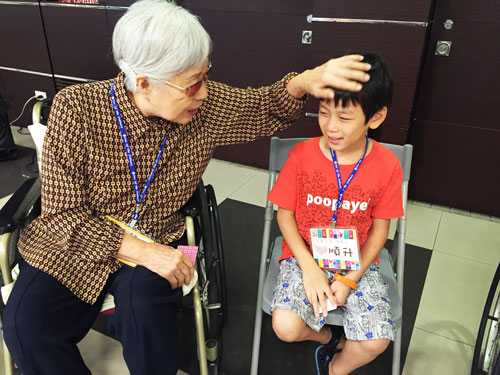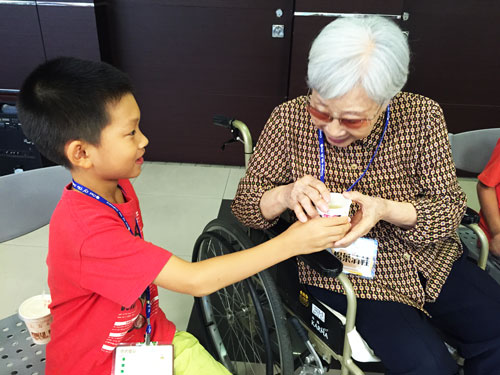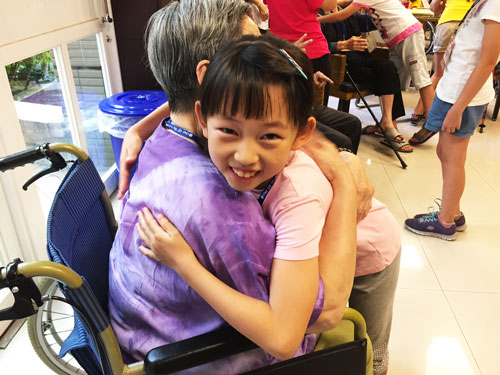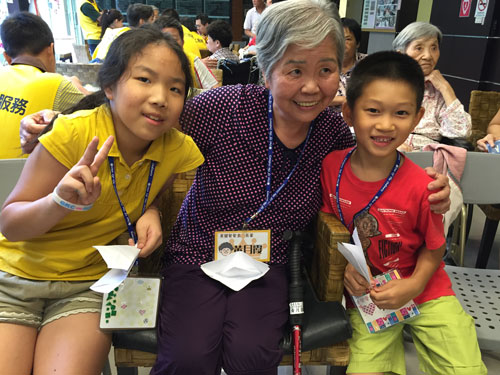 Delicious Food
Under the cooperation of the little seniors and the seniors, 300 dumplings were prepared in half an hour. When they knew these dumplings would give to the homeless people, they feel very happy. 20 people each one carried a bag and walked along Da Li Street and bring the steaming hot love to Jen An Genesis Foundation. This activity let the children knew that there were different members in the sociality.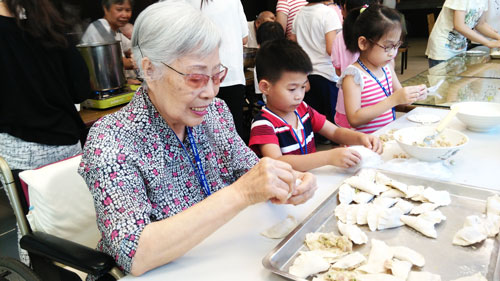 Career Experience
The little warrior had experience the jobs and tools of nurse, physical therapist and nursing aide. When the nursing aide shared that his job is to help the seniors wash their body and change diaper, the little warrior react directly "Uh, it's disgusted." We told these warriors to close their eyes and thought if they were growing up under the care of their family. At the end, the little warriors give the nursing aide a warm applause.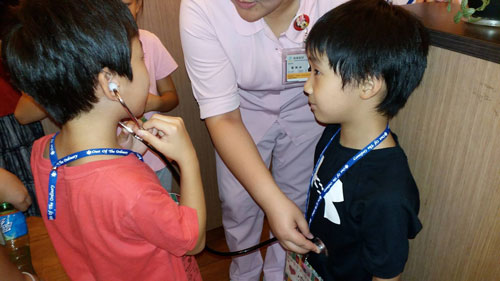 The lunch and dinner every day, the little warriors fed the seniors carefully. The appetite of the seniors had been better with the company of these warriors. For these litter warriors, they remembered that they were taking care by their families like this when they were babies.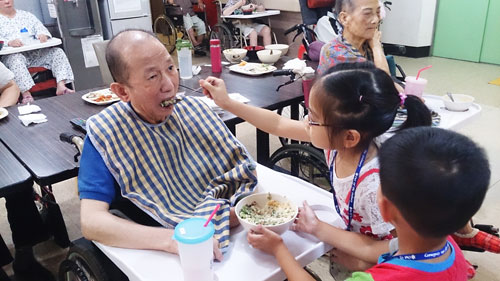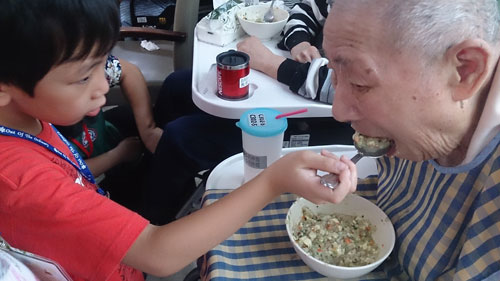 At the end of the activity, the little warriors had new discovery about "old". They said the seniors are cute and always smelling. They helped the seniors, chat and had a walk with them. In these two days, there were laughter, sound of weeping (a four-year-old little warrior wanted to find mother) and many warm discovery. We hope the love could spread into the families of these little warriors and hope we could meet again next year.