Environment
Our gorgeous environment
Aiai
Wanhua Monga is one of the earliest developed district in Taipei, so it is a place nurtures such abundant culture. Although hidden in small alley, it makes your eyes widen when you sees its entrance.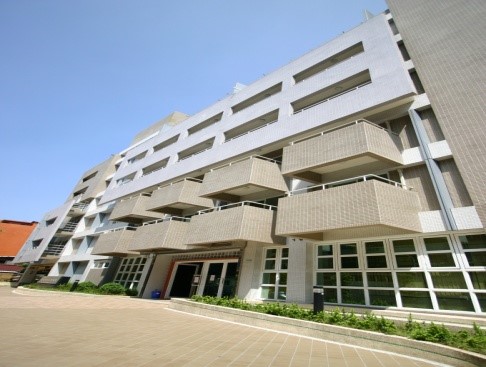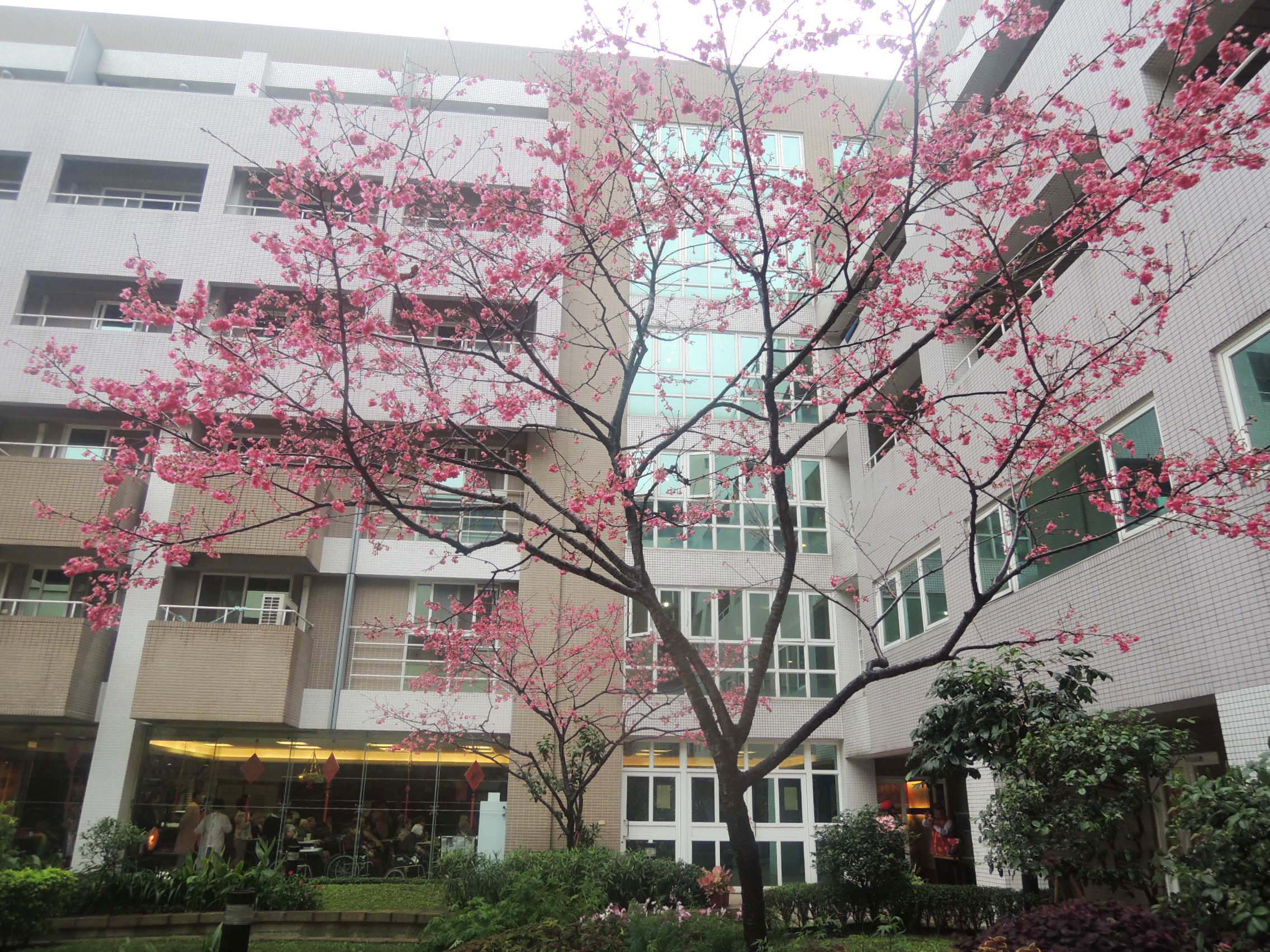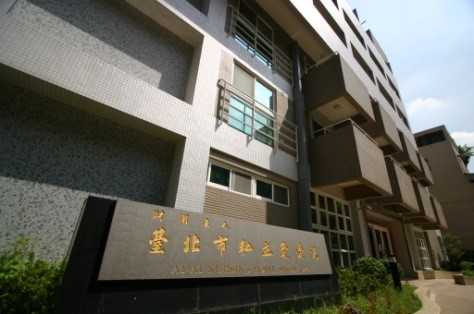 Entrance hall
Stepping into the spacious hall, a row of picture window comes to your sight showing panoramic seasonal scenery of the garden. It is never a vacant place, and is always filled with laughter and chatters.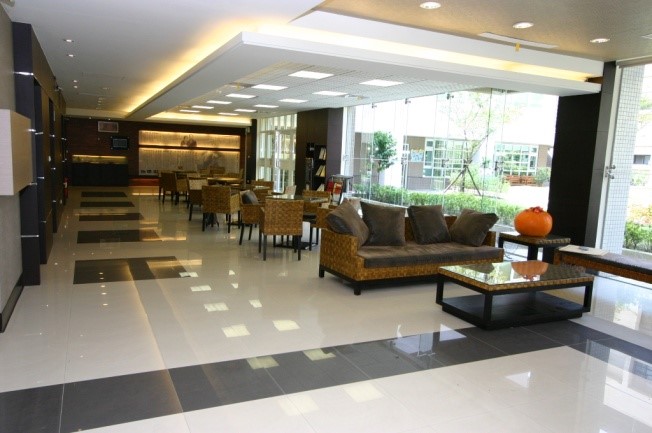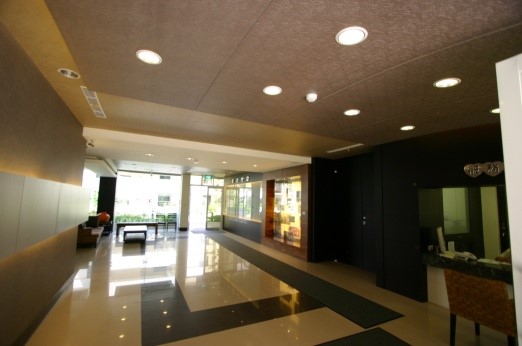 Fragrance garden
We have the cutting edge mental-healing concept garden, all sorts of plants accompanies elderly and their family.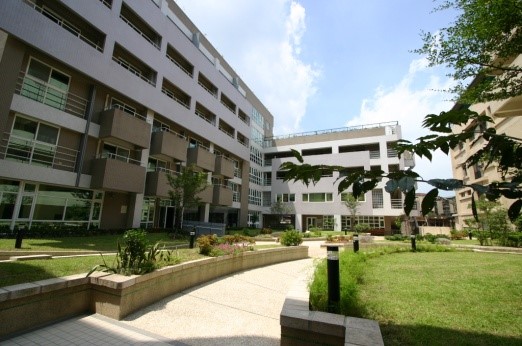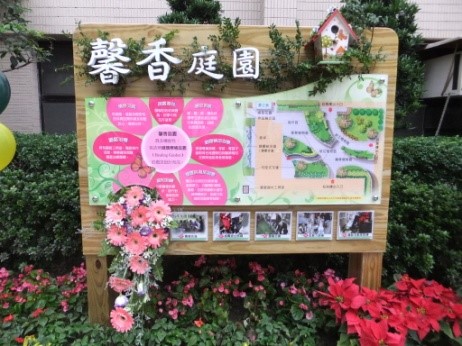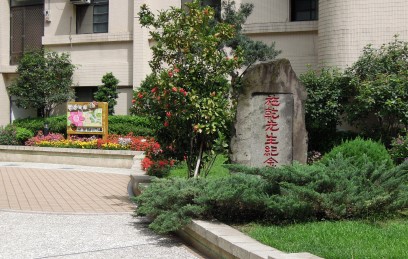 Autumn maple tree
An autumn maple tree in Aiai has lived more than a hundred years, and is protected by Department of cultural affairs.
Physical therapy section
Aiai's physical therapy equipment is professional medical level, and with the lead and demonstrate of physical therapist elderly can maintain their body function.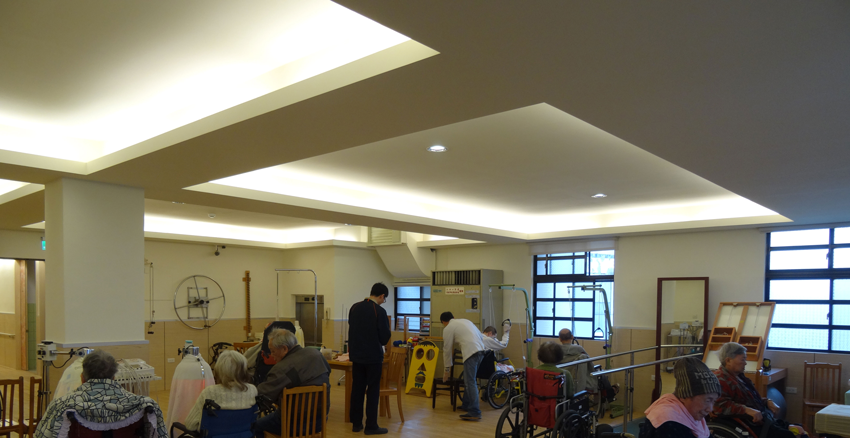 Public aisle
Our aisle is bright and barrier-free, and with different color on wall and hand bar on every floor, it helps enhance cognitive function.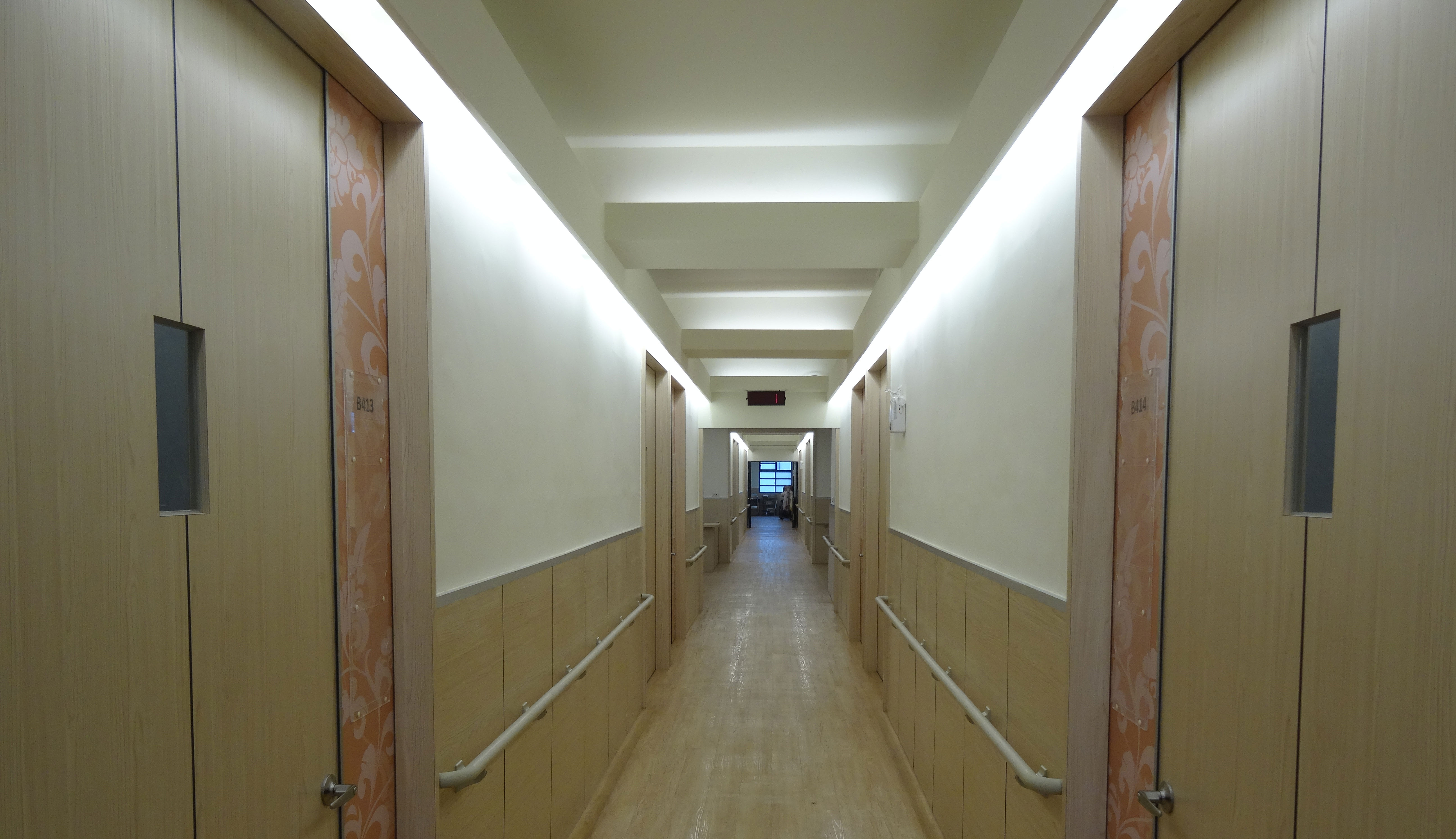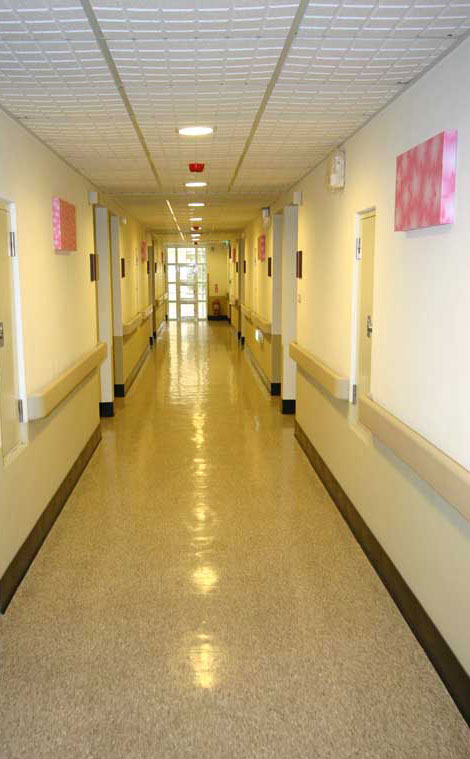 Shower room
It is an enjoyable shower with wet and dry separation, heat light, and the service of our considerate staff.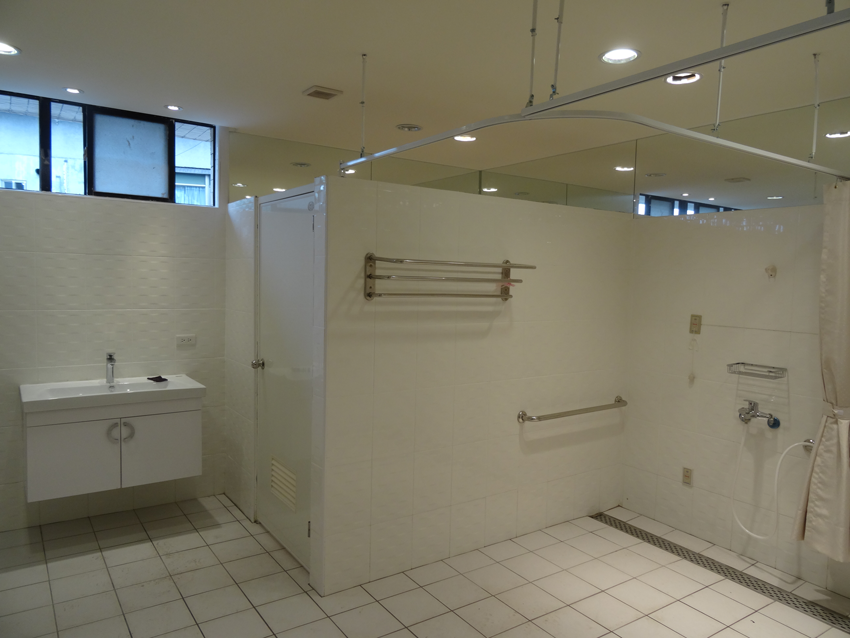 Single Rooms
There are 60 single rooms in total, there are all sorts of utilities included in every room: bed, bedside cabinets, toilet, T.V, A.C, closet, refrigerator, fan, table, chair etc. Elderly live with independency and privacy.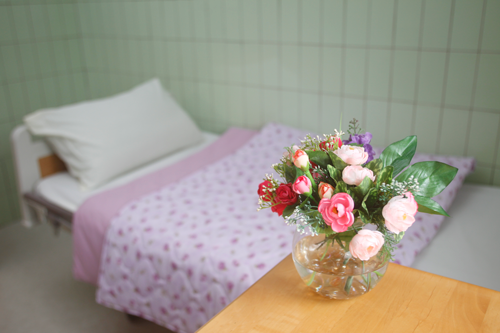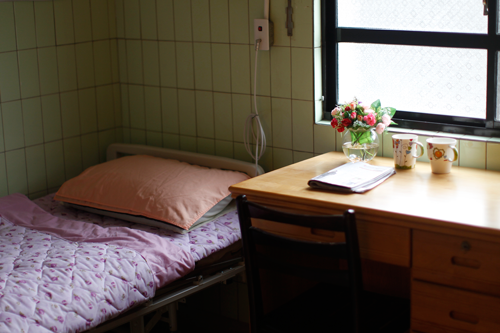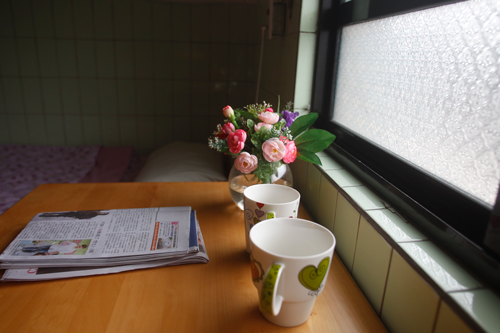 Triple Rooms
It is for elderly who likes accompany, and they can also help out each other on their daily life.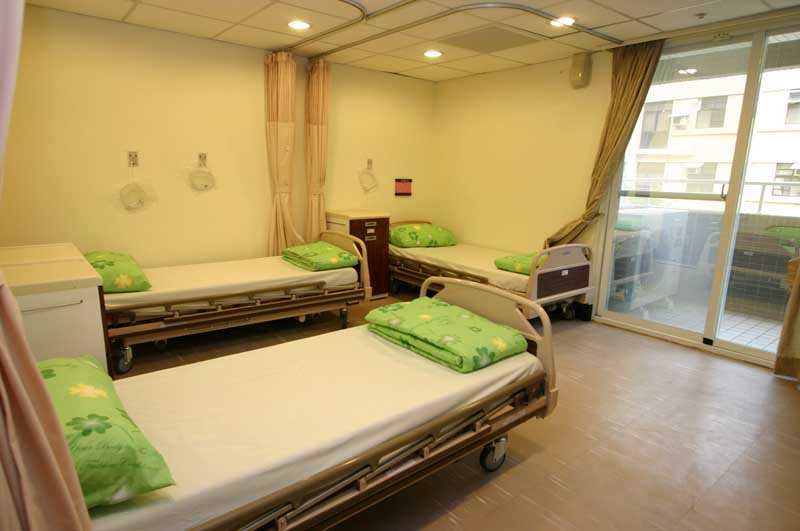 Building C QUAD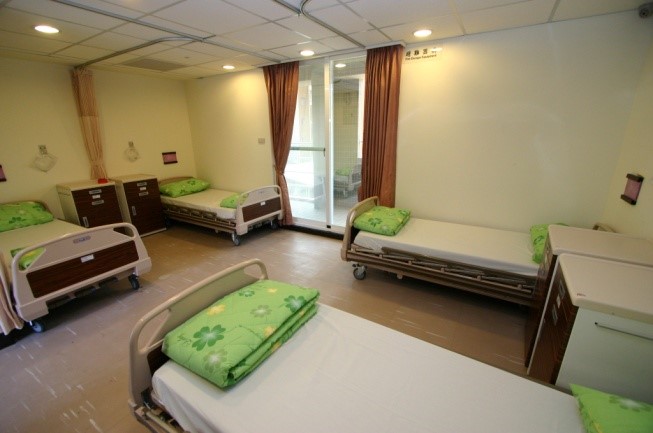 Building D QUAD
The most popular room type, although it is a quad, its design makes user feel like a double.